Goodness Care was established in January 2016 in Sharjah, UAE to focus on developing niche and innovative products in the Cosmeceuticals, Supplements, and Personal Care categories. The company moved its headquarters to Amman, Jordan in March 2018 to accomplish this mission better. 
The company went on to develop and register several products and has served several markets such as Jordan, Palestine (West Bank and Gaza), Kuwait, Algeria, Libya, Qatar, Yemen, South Sudan, and Mauritania.
Develop high-quality products that are guaranteed to be effective and with the best ingredients available with absolutely no compromise.
Our core competence is in the following:
Product Research & Development.

Deep Regulatory Expertise.

Product Development A to Z.
We focus on products in the following categories:
Medical device

Food Supplements

Cosmetics

Personal Care
We do not develop products that are classified as medicine due to regulatory complexities. However, we can provide consulting services on such products.
Pharmacist by education. Held positions of QC Manager, R&D Manager, Production Manager, and Technical Director at several Jordanian pharmaceutical companies such as Sana Pharma, UVEDCO, Philadelphia Pharmaceuticals, and Jerash Pharma..
Oversees all technical aspects of the company, including product development, R&D, regulatory affairs, sourcing, and manufacturing.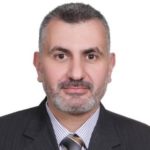 Engineer by education. Held several positions such as product director, project manager, business development director, and program manager with companies such as Souq.com, PwC, Yahoo, and Maktoob.
Oversees all business aspects of the company, including partner relations, commercial contracts, business development, marketing, sales, digital channels, package designs, and finances.