Scarless – Silicone Scar Gel
Scarless is a silicone gel that helps reduce, soften, and flatten hypertrophic scars. It also helps reduce the discoloration and itchiness associated with scars. Scarless contains a unique, powerful formula of Silicone oils, Squalene, which is a powerful natural antioxidant, and Vitamin C derivative, rich with antioxidant properties. 
Goodness Digestive Enzymes
Goodness Digestive Enzymes product is a unique and powerful combination of 13 digestive enzymes, which help relieve bloating, constipation, gas, indigestion, and stomach discomfort. It helps break down fats, carbohydrates, proteins, dairy (lactose), fibers, cellulose, and pectin.
Alphamale Gel
Alphamale Gel is a personal herbal gel for men. It helps extend intimacy and enjoyment. It is available in 15g tubes and 1g sachets, with a box that contains 10 sachets. 
D-Omega Drops
D-Omega Drops is a combination of Omega-3 and Vitamin D3. Vitamin D3 supports healthy bone and teeth development and promotes the intestinal absorption and metabolism of calcium and phosphorus. Omega-3 supports healthy brain development and contributes to the healthy function of the blood vessels, heart, immune system, eyes, and brain.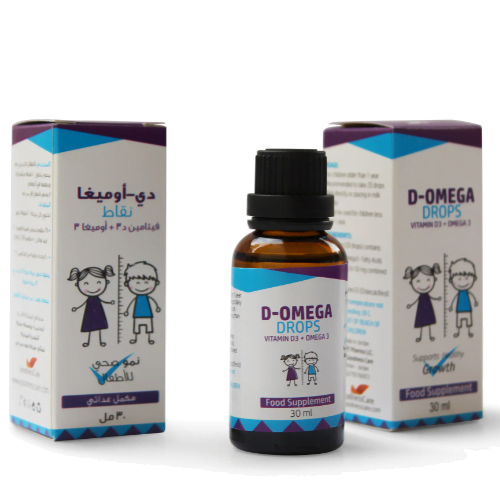 Sweat Guard Antiperspirant
Recommended to people suffering from excessive sweating, or what's clinically known as hyperhidrosis. It helps prevent sweating in the areas where it is applied for up to seven days peruse. It contains aluminum chloride, which forms a barrier on the outer parts of the sweat glands. This prevents the sweat from passing out to the skin. Aluminum chloride also has an inhibiting effect on bacteria, which prevents bad smell.